Meridian Heating can help with a wider variety of services related to plumbing and heating.
Meridian Heating works closely with Vaillant and Glow worm products as well as Baxi and Worcester Bosch boilers and can provide quotation for the installation, upgrades, maintenance and repair of these products upon request.
Landlord certificates
A legal requirements for landlords is to perform annual safety check on all gas appliances provided by the landlord. Meridian Heating offer this service completing a boiler service as well as ensuring safety of the appliance.  This ensures the landlords investments lasts longer than simply just having a safety check and preventing unwanted breakdowns for their tenants. Working with private landlords or letting agent this is a preferable package to many and means landlords have piece of mind that not only is it safe but also not unreliable.
If you would like more information and would like to discuss our services please call.
Underfloor heating (wet systems)
Underfloor Heating has gained a lot of popularity over the years and is now being installed more as a retrofit to properties undergoing larger works like extensions.
Having access to local manufacturers of underfloor heating products, a system can be quickly designed and planned and put in place.
Multiple options are available and can be discussed at time of quotation.
Radiators
Replacement or upgrade ? You choose. But where do you start? A radiator is a radiator right ? Well with the introduction of online market places, perhaps not. Meridian Heating works with some of the best radiator manufacturers in the market. 
From the simplest design to the most colourful designer options we can find something that suits your taste and provide quotations, even down to budget options.
Meridian Heating will always deliver a product that is fit for purpose and can provide you with a lasting product.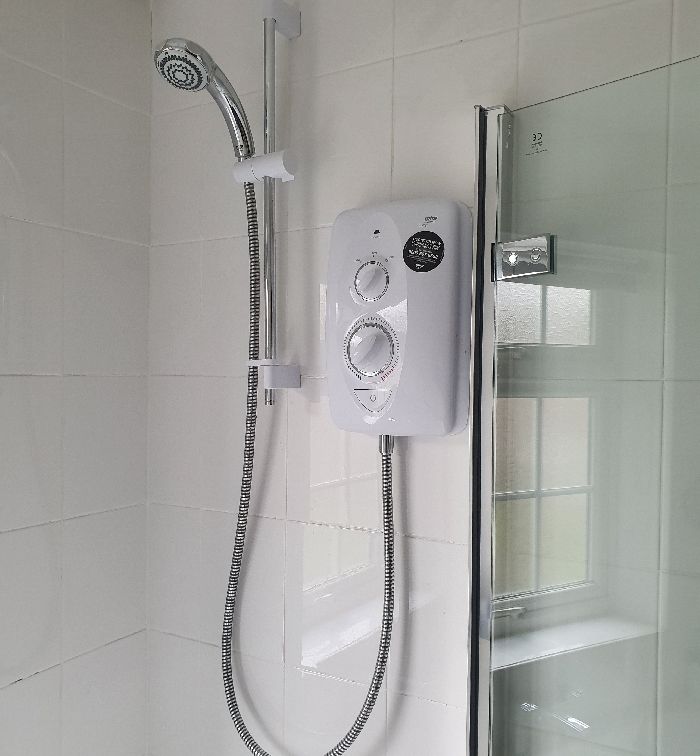 Showers
Meridian Heating also offer additional services to keep your heating hot water or plumbing systems going.
The worst thing to wake up to in the morning is a cold shower.
Meridian Heating work with most popular brands and can repair or replace your electric, power ,bar mixer or concealed shower system to suit your requirements.
Waste pipework
Poor drainage can cause so many issues with blockages, bad smells, appliance failure as well as being a major inconvenience if you like a long bath or shower and the water will not drain away. Meridian Heating can come and cure your fault with unblocking or cleaning of internal waste pipe from utility to ground level. Replacement soil stacks or primary drainage can be arranged or a chemical treatment for lighter blockages. Upgrading of systems can also be Discussed and providing quotations for the upgrade of old damaged, blocked or badly installed waste pipework can be provided.
Connection of white goods. Hobs and ovens
The connection of white goods, hobs and ovens can sometimes serve you with some issues. Meridian Heating can first advise on best location and if the job is at all possible and provide a quote. This includes fridge freezers, washing machines and dishwashers.
We can also update any pipework to and from appliances and provide certification as necessary.
Storage Tanks
In recent years, the want and need for storage tanks has drastically fallen.
However, they may still need upgrading or internal parts (like a ball valve) may need replacing.
Also, old galvanised tanks can become corroded and start leaking.
In most cases the tanks can be replaced or parts repaired and an on-site survey is always advised to ensure the work can be completed.
Meridian Heating will also be able to provide additional lagging and accessories to tanks to prevent freezing and insect prevention with a bylaw 30 kit.
Gas pipework
As with all things pipework can fail and nothing is more important than your gas pipe.
After all nobody wants gas leaking so on top of checking the pipework on a annual service or landlord safety check Meridian heating can replace faulty or damaged pipework.
Finding suitable route internally or externally depending on location. Appropriate calculations will be made to ensure correct size and materials are used.
Meridian Heating can also pre install pipework to locations on refurbishments or new build property's.
Gas fire
The killer in your house! Sat waiting for you, ready to pounce. Silently waiting for that one day. The day the snow falls. The day you just want to heat one room.
That's right your gas fire 🔥 is waiting. That homely feature that you never really use but looks nice.  That never gets serviced because…… well, you dont really use it.
Well it's there, just waiting for that one time. Spider webs, dust and soot and the occasional bird nest are all things that can block your chimney causing fumes to spill into your room. So get that fire checked.
We can arrange a appointment or give you more advice if you suspect your fire is faulty.
System design
Have a new Project? New build or renovation?
Meridian Heating can come in at a early phase to discuss wants and needs to suit you the customer.
Taking into consideration for water usage, gas pipework, heating requirements and drainage.
Getting all these things planned out and designed at a early phase can help with budget and expectations and avoid having a heating, hot and cold water and drainage system that is inadequate.
This also helps with maintenance in the future.
Meridian will work with multiple trades to ensure your system is right and advise as necessary whilst also working with key manufactures that offer additional support.
Taps and Toilets
In the Kitchen, bathroom, on your basin or utility room even garden taps or outhouses taps and toilets are essential item used daily, all require some sort of maintenance and eventually replacement. Whether it be a conventional hot cold mixer tap or instant boiling water, filtered water, classic style toilets or standard close couple toilets its no problem with access to a range of brands and styles to suit all Meridian Heating can help with replacements units or simply replacing washers or valves or installing brand new items.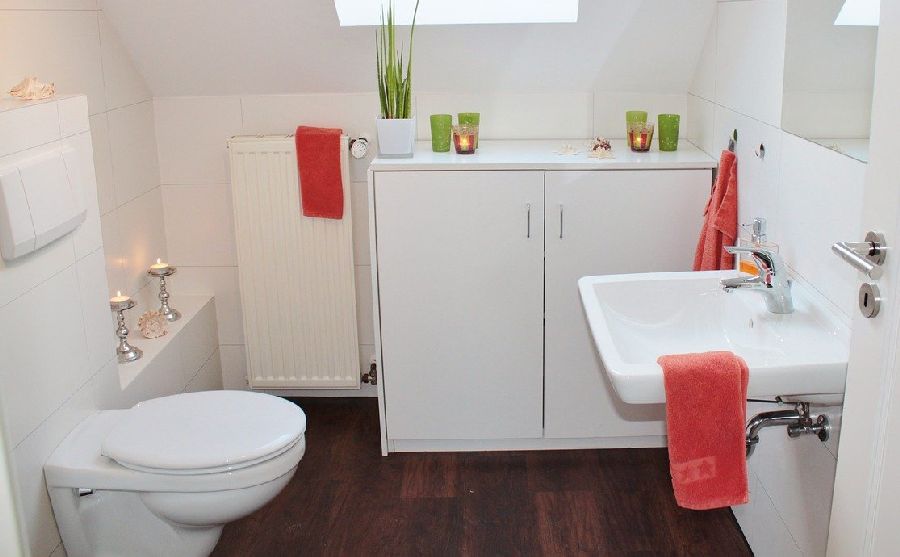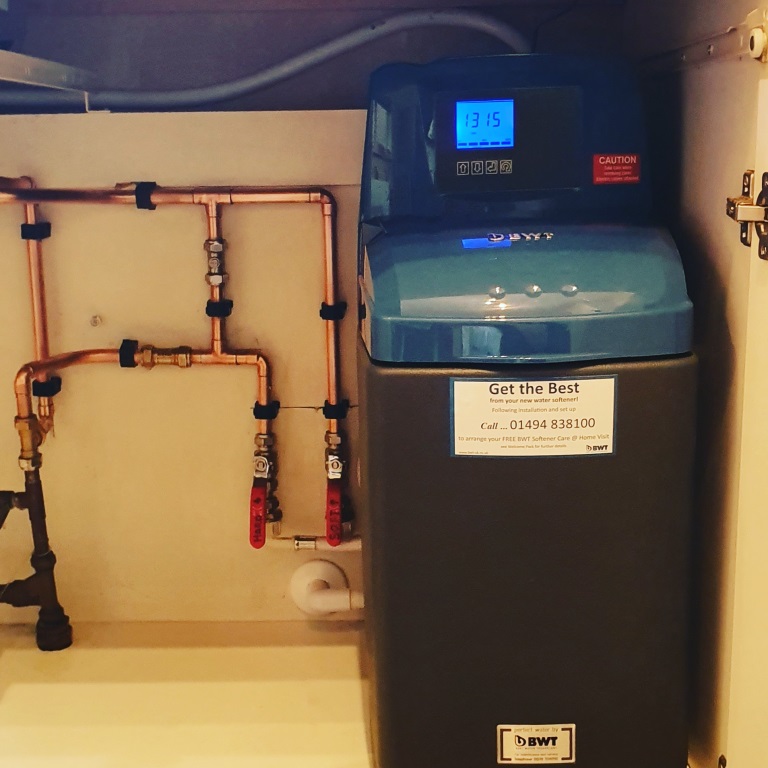 Water softeners
Dont you love it when you go away and the water is always lovely.  Your skin is soft, your hair is bouncy and the glass is always streak free. Well what if you could have that at home?
Meridian Heating Ltd can fit your own water softener at home. With water in Leicester and Leicestershire ranging around the hard water line of 200 ppm a softener can really make a difference.
What are the benefits? Well, all the above and more beautiful baths and showers. Reduced cleaning, less appliance failures and an all-round better quality of water. So give us a call to find out more.
Leak repair
There is never a good time for a gas or water leak.
Meridian Heating can perform a track and trace of the leak and complete temporary or permanent repair depending on any further works required to ensure the property is safe, dry and any damaged caused has been repaired.
Thermostatic radiator valves
TRV's, Thermostatic radiator valves, radiator thermostats are a key part of your system. But do you know how they work ? I'm going to bust the myth of the TRV for you. It does not control how hot your radiator is. But so many customers believe that this simple device has the ability to control the temperature of the radiator.
The TRV actually controls the room temperature by sensing the air temperature around it. As the radiator heats up the room the sensor inside expands or contracts opening or closing the valve until the room is to the temperature set on the valve and then shuts off.
If the valves throughout the house are set correctly and the system is correctly balanced the radiators should all shut off equally, creating a short circuit back to the boiler or the wired room thermostat. This will shut the boiler down quicker saving gas. TRV's – Room thermostats attached to radiators.
So if it's an upgrade from conventional valve or replacement from existing thermostats, Meridian heating can provide basic or decorative options to suit all.
Powerflushing
Powerflushing is a popular, tried and tested method of cleaning and maintaining a new or old central heating system.
Those cold or troublesome radiators that wont heat up or the boiler that is banging and boiling can be treated with a powerflush.
A powerflush is the process of sending water at high velocity through the system to dislodge and remove any debris, limescale, or magnetite sludge build-up.
A thorough powerflush using cleaning chemicals to aid the process will improve heat distribution throughout the property, this helps with lowering household energy bills and increasing system reliability, preventing failure of key components and avoiding costly repair bills.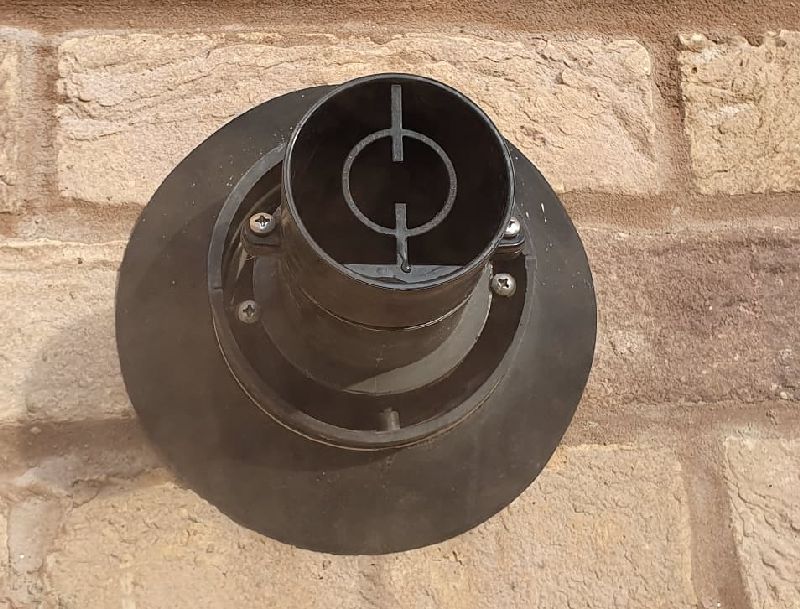 Flues
Testing, checking or maintaining flues is essential part of gas safety and it may be necessary to replace or repair flues.
Meridian Heating travel in and around Leicester daily and have often seen flues that need attention.
A quote can be provided to repair or replace most flues to ensure safe and correct operation.
Heating controls
Nest, Hive or other electronic controls that can make your life easy. The easiest way to control your heating system is by having user friendly efficient controls that help you save energy.
Meridian heating are proud to be Nest Pro installer and can provide quotations for the installation of nest products.
Don't Fancy something smart ? Meridian heating has experience with a range of products that control your heating, hot water, underfloor heating or multiple zones.
So if it's a upgrade of controls or a failure or malfunction we have the expertise to be able to help.
Satisfaction Guaranteed!
Don't just take our word for it. Here's what some of our customers have said: